MINIBUS PEOPLE CARRIER HIRE SERVICE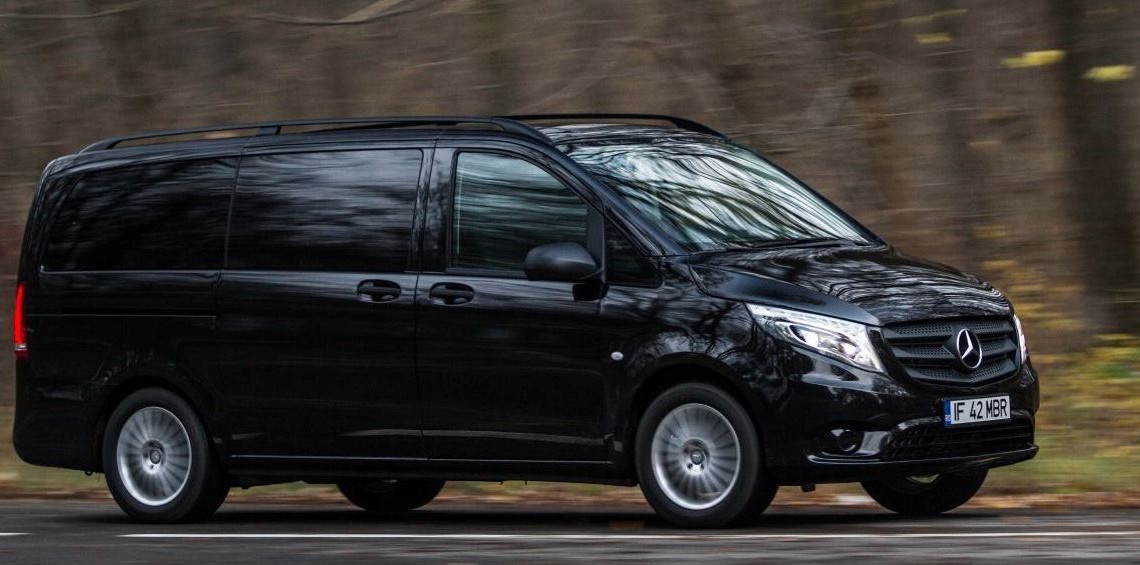 Sep 02, 2023
Author: admin borjan
Introduction
Having a reliable transportation service is essential when travelling in and around Oxford and London. Whether planning a school trip, a corporate event, or a day out with friends, hiring a minibus (people carrier) can be the perfect solution. Excellent minibus rental services are provided by Borjan Taxi Service, making it easy and comfortable to tour these energetic cities. This post will discuss the benefits of hiring a minibus and how it might enhance your travel experience.
Benefits of Minibus Hire Service
Reliable and Professional Drivers
One of the significant advantages of hiring a minibus service from Borjan Taxi Service is the presence of experienced and professional drivers. These drivers are well-versed in Oxford and London's routes and traffic conditions, ensuring a smooth and hassle-free journey for you and your group. They prioritize your safety and comfort, ensuring you reach your destination on time.
Comfortable and Spacious Vehicles
Borjan Taxi Service provides well-maintained and roomy minibuses with enough of space for passengers and their stuff. The cars offer comfortable seats, air conditioning, and other conveniences to make traveling more enjoyable. Whether you're traveling with a small group or a big group, the minibus can comfortably seat everyone.
Customization and adaptability
Minibus rental services provide flexibility and customization choices based on your trip requirements. Borjan Taxi Service may customise their services to match your individual needs, whether you need a one-way travel, a full-day booking, or a multi-day vacation. They provide flexible pick-up and drop-off options, enabling you to travel from any area in Oxford or London.
Affordable and Cost-Effective
Contrary to common assumption, leasing a minibus may be a cost-effective mode of transportation, particularly when traveling in a group. Rather of booking numerous cabs or using public transportation, leasing a minibus enables you to spread the cost among the people, making it a more cost-effective option. Borjan Taxi Service provides low rates without sacrificing service quality.
Safety and Security
Safety is paramount when travelling, especially in busy cities like Oxford and London. With a minibus hire service, you can rest assured that your safety is prioritized. Borjan Taxi Service ensures that their vehicles undergo regular maintenance and safety checks. Additionally, their drivers are trained professionals who adhere to all traffic rules and regulations.
Convenient Airport Transfers
If you are coming or going from an airport, renting a minibus might make your travel more convenient. Borjan Taxi Service offers fast airport transfer services, providing on-time and trouble-free pickup and drop-off. Whether you're traveling alone or with a group, their roomy minibuses can hold your bags while still providing a pleasant trip.
Sightseeing Tours and Excursions
Exploring the attractions and landmarks of Oxford and London becomes effortless with a minibus hire service. Borjan Taxi Service offers sightseeing tours and excursions, allowing you to discover the beauty and history of these cities without the stress of navigating public transport. Their knowledgeable drivers can provide insights and recommendations, making your tour informative and enjoyable.
School and Corporate Events
Hiring a minibus offers convenience and efficiency for school trips or corporate events. Borjan Taxi Service specializes in providing transportation for school outings and corporate functions. Their minibuses are equipped to cater to the needs of students, employees, and organizers, ensuring a comfortable and organized journey for everyone involved.
Special Occasions and Celebrations
Whether it's a wedding, birthday party, or any other special occasion, a minibus hire service can make your event more memorable. Borjan Taxi Service offers customized transportation solutions for special occasions and celebrations. They can accommodate your group and ensure everyone arrives at the venue together, eliminating the hassle of coordinating multiple vehicles.
How to Book a Minibus Hire Service
The process of ordering a minibus rental from Borjan Taxi Service is simple. Visit their website or contact their customer service representatives to inquire about availability and receive a quote. You can reserve and secure your minibus for the selected dates once the details are complete. It is advised to make reservations in advance to ensure availability, particularly during the busiest travel times.
Frequently Asked Questions (FAQs)
Can I choose the type of minibus for my travel needs?
Yes, Borjan Taxi Service offers a range of minibuses with varying seating capacities. You can choose the one that best suits your requirements.
Are the drivers licensed and insured?
Absolutely! Borjan Taxi Service employs licensed and insured drivers who prioritize your safety and provide professional service.
Can I hire a minibus for a single-day trip?
Borjan Taxi Service offers single-day and multi-day bookings to cater to your travel plans.
Are there any additional fees or hidden costs?
No, Borjan Taxi Service believes in transparent pricing. The quote provided includes all charges, and there are no hidden fees.
How far in advance should I book a minibus?
To ensure availability, booking a minibus at least a few days in advance is recommended. However, during peak seasons, it's advisable to book even earlier.
Conclusion
Hiring a minibus from Borjan Taxi Service is an excellent choice for convenient and comfortable transportation in Oxford and London. With their reliable drivers, spacious vehicles, and flexible services, you can enjoy your travel experience without worries. Whether planning a school trip, corporate event, or special occasion, a minibus hire service offers the ideal solution. Book your minibus today and embark on a hassle-free journey!